About us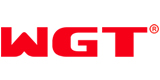 WGT WeiGao Transmission originated in 1988. It is a professional manufacturer of gearboxes, reducers, motors, generator sets, and a member of China Industrial Products Machinery Transmission Industry Association. The company has obtained a number of honorary certificates and credit ratings, and has obtained quality management system, ROHS, CE, CQ, IP, AAA and other certificates.
The company's existing plant area is 60,000 square meters. In recent years, it has spent 30 million yuan to purchase more than 30 high-precision CNC machine tools, more than 200 various types of machine tools, and fixed assets of more than 500 million yuan.

China WeiGao Transmission Company is a manufacturer of gearbox reducers, motors and generator sets. Reducer series include R series helical gear hardened surface reducer, S series helical gear worm gear reducer, F series parallel shaft helical gear reducer, K series helical bevel gear reducer, T series helical bevel gear box, H /B series/P series planetary series high-power industrial gearboxes, B/X cycloid pin gear reducer, WP/NMRV/SWL series worm gear and elevator, ZLYJ series extruder. There are hundreds of models in nearly 20 series, including G series fully enclosed gear reducer motors, P series planetary gear reducers, ZQ/ZSY/ZLY/ZDY series hard and soft tooth surface reducers, non-standard reducers, and patented reducers. Thousands of specifications of products, and provide professional one-to-one design services, the products have a wide range of applicability, can meet different application needs. The WGT gearbox intelligent module detection program and monitoring program developed in 2020 The company's research and development of gearbox operating status intelligent monitoring system and many other programs have obtained Chinese patents, and the transformation of technological achievements has benefited many countries around the world.

China WeiGao Transmission Company is has professional scientific and technical personnel, scientific management system, strong economic strength, advanced processing equipment and perfect after-sales service, which make Weigao reducer products sell well in China and enjoy a good reputation at home and abroad. Products are sold to provinces and cities across the country, and exported to more than 80 countries and regions including the United States, Germany, Britain, France, Dubai, Russia, Mexico, Colombia, Peru, India, Thailand, Vietnam, Uzbekistan, Azerbaijan, Nigeria, Egypt, Algeria, etc. Wait.