NMRV (NRV) 130 Series Worm Gear Aluminum Alloy Shell Reducer (RV25,RV30,RV40,RV50,RV63,RV75,RV90,RV110,RV130,RV150)

Electronic Catalog
PDF Catalog
NMRV worm gear reducer gearbox
1. Made of high quality aluminum alloy, light weight and no rust. The 25 to 90 reducer models are made of aluminum alloy die-cast material and the model 110-150 is made of cast iron. The appearance is beautiful, the structure is compact, the surface is rustproof, the volume is small, and the installation space is saved.
2. Large output torque, high heat dissipation efficiency, strong load capacity, stable transmission, low vibration and low noise.
3. Suitable for all-round installation and different connection structures.
4. Inch size reducer is available.
NMRV worm gear reducer is a well-designed and continuously improved product. Its main features are made of high quality aluminum alloy, light weight, no rust, large output torque, stable operation, low noise, good heat dissipation, beautiful appearance and durability. The service life is small and suitable for all installation positions.

product name:

RV series worm gear reducer

model:

NMRV NRV

Speed ratio:

1: 10, 15, 20, 30, 40, 50, 60

colour:

Blue / green or upon request

shell material:

Aluminum alloy

Bearing:

SKF

certificate:

ROHS, IS09001

filler.

Standard export packaging (cotton blanket + wooden box)

Guarantee:

1 year







application:

Metallurgy, coal / mining industry, cement, chemical industry

Industry, energy, electricity, paper industry, sugar

Industry, port, lifting and construction machinery, rubber / plastic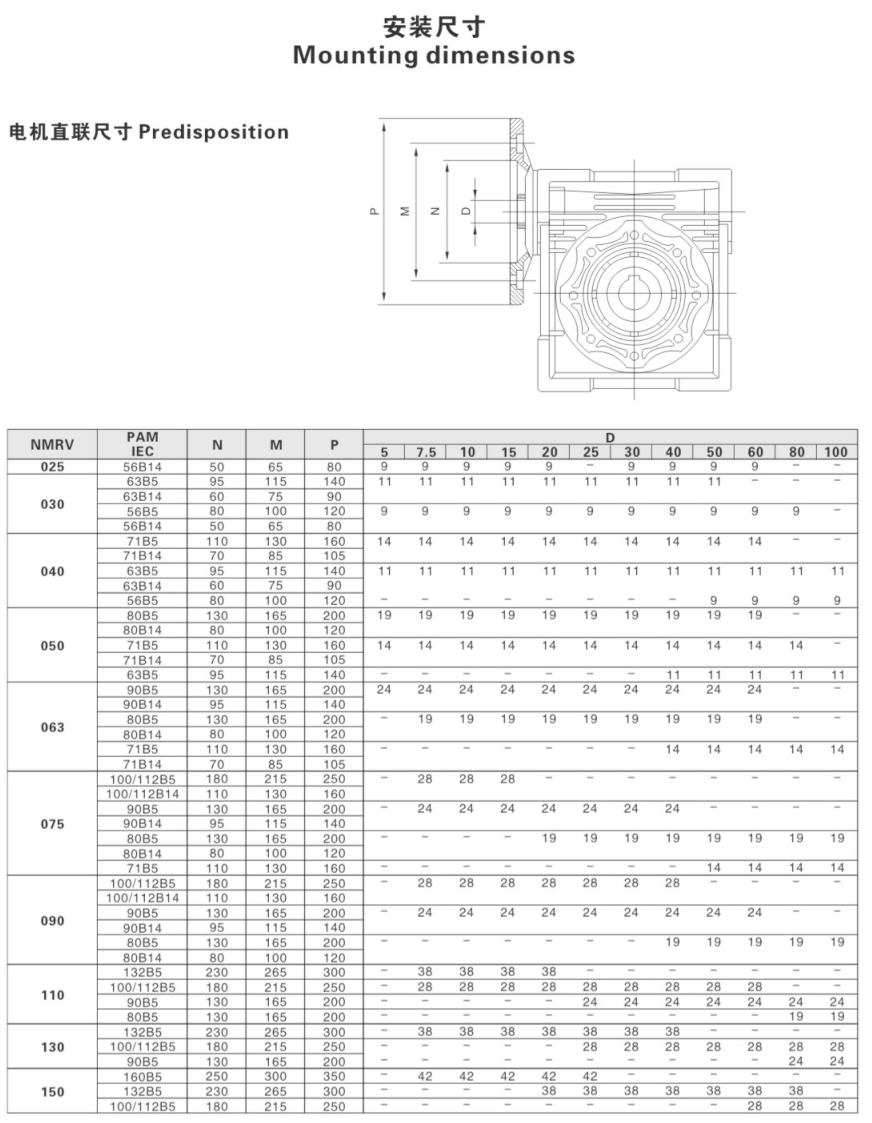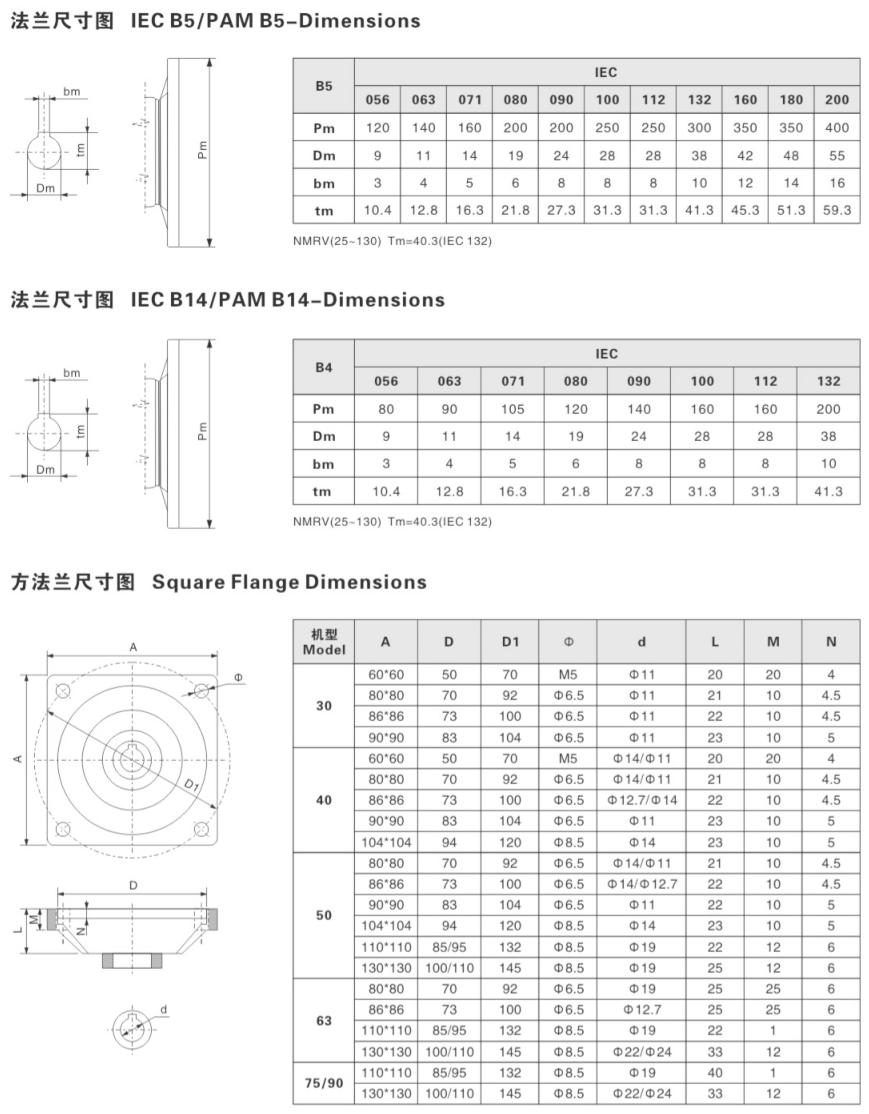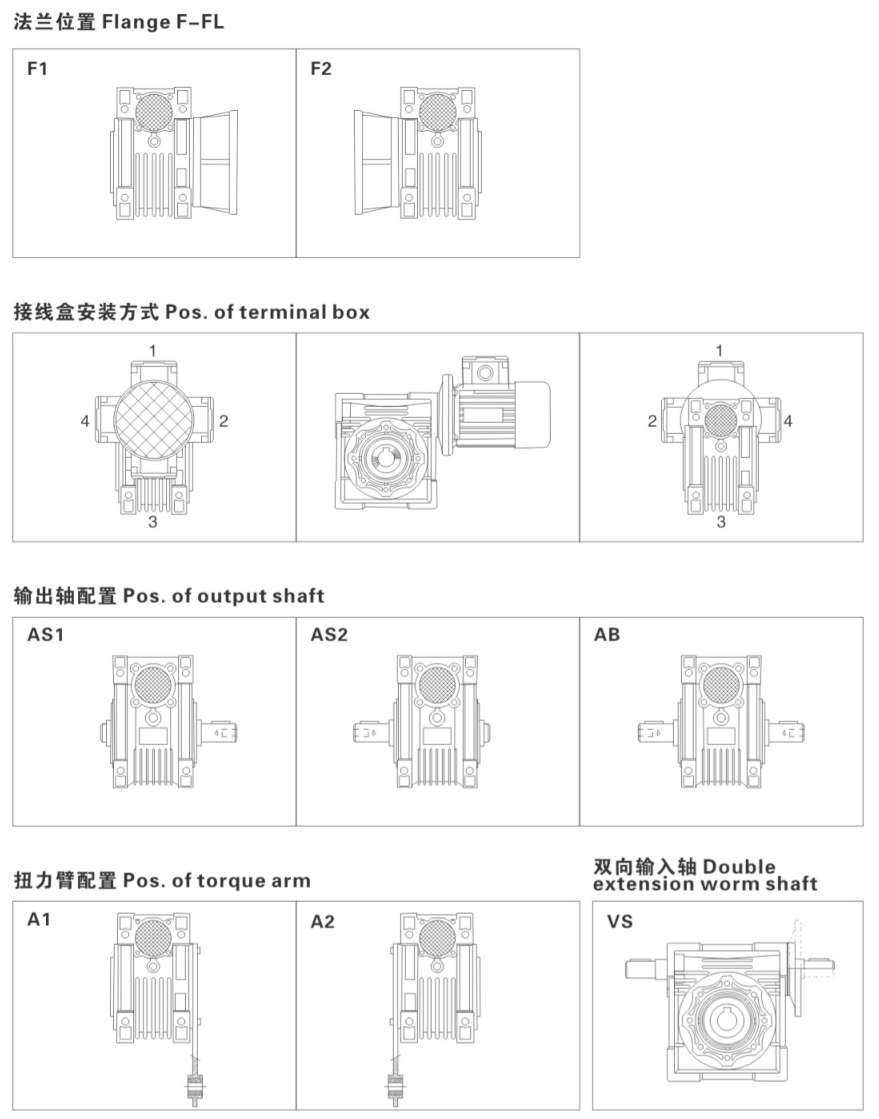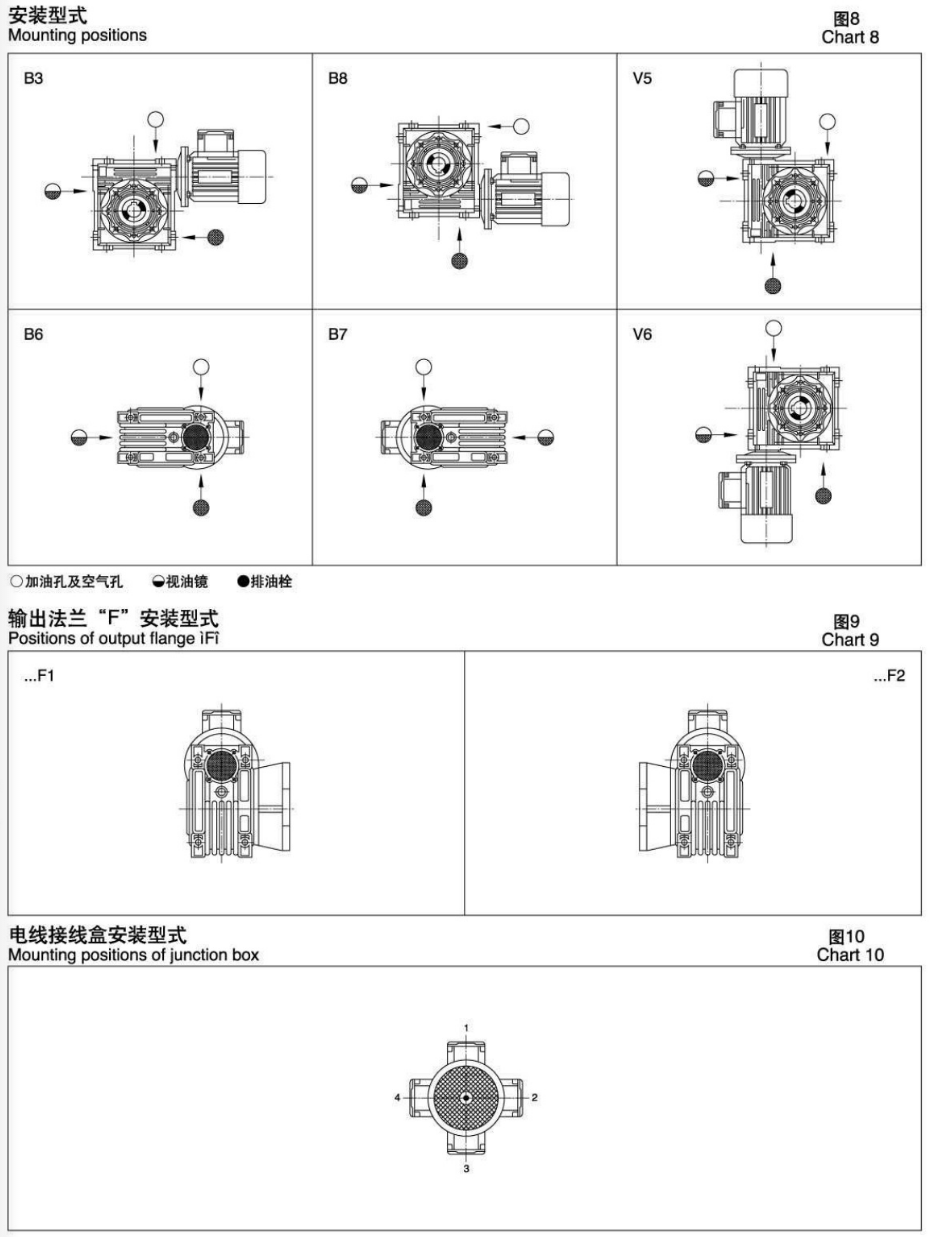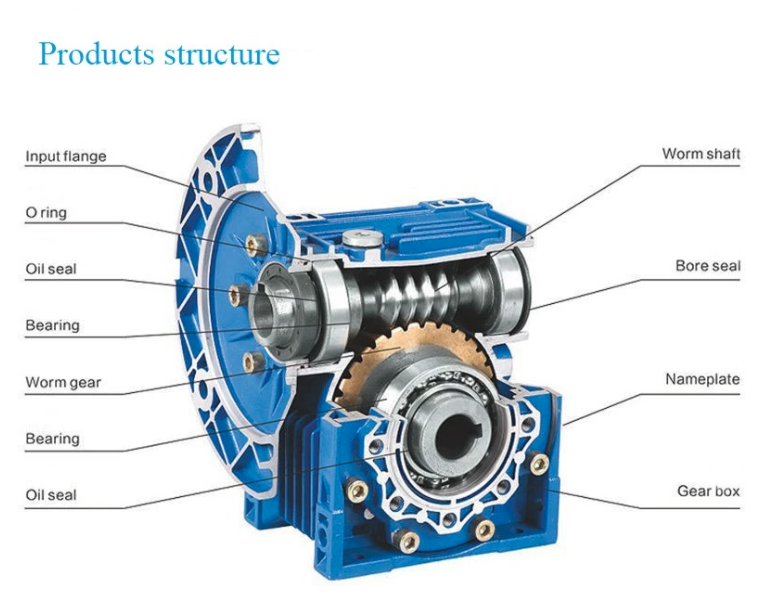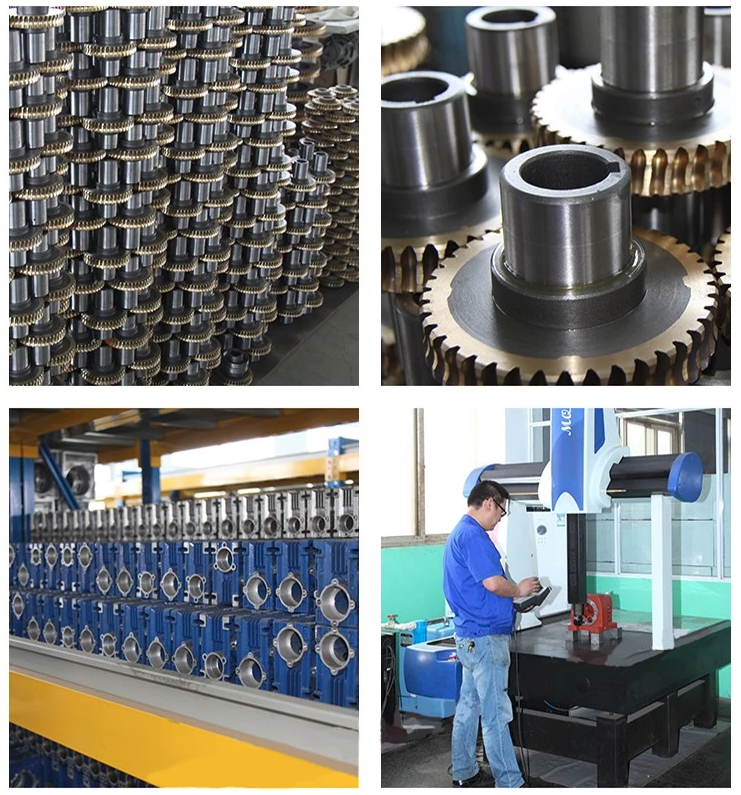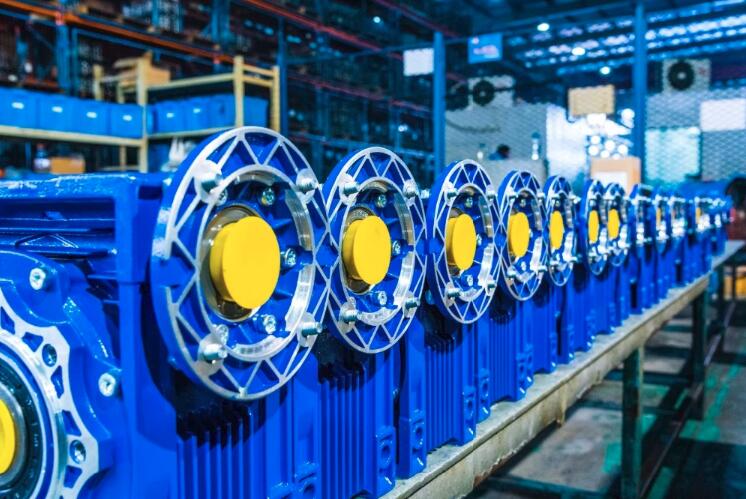 | | |
| --- | --- |
| 00-NMRV-Worm-Reducer.pdf | |
| Electronic Catalog | PDF Catalog |
| NMRV series Price USD .pdf | USD account information.pdf |
NMRV Worm Reducer has the following models:
NRV25,NRV30,NRV40,NRV50,NRV63,NRV75,NRV90,NRV110,NRV130
NMRV25,NMRV30,NMRV40,NMRV50,NMRV63,NMRV75,NMRV90,NMRV110,NMRV130
RV25,RV30,RV40,RV50,RV63,RV75,RV90,RV110,RV130