YHJ mixer-specific reducer YHJ gravity-free mixer reducer

Electronic Catalog
PDF Catalog
YHJ570, YHJ700, YHJ890, YHJ890, YHJ1050, YHJ1230, YHJ1360, YHJ gravity-free hybrid reducer
Gravity-free mixers can be roughly divided into two types: ordinary gravity-free mixers, one type of fly-knife type gravity-free mixers, and the latter mainly one type of material that contains fibers and is then mixed and then mixed. It is widely used for drying and mixing of dry powder mortar, chemical, pesticide, detergent, pigment food, monosodium glutamate, milk powder, salt, feed, chemicals, ceramics, plastics, rubber additives and other powders.
I. Overview
YHJ series reducer is a special reducer for double-shaft gravity-free mixer. The reducer is driven by a motor to realize double-axis synchronous external rotation mixing.
Bead customization can also synchronize the reverse rotation operation. By using the reducer, the sprocket, pulley and synchronizing device of the conventional mixer can be omitted, and the structure is compact, and the installation is saved.
Product features are as follows:
1. The material of the box is high quality gray cast iron or high quality welded steel. The gear material is made of high quality low carbon alloy steel. After carburizing, boring, tooth processing, tooth accuracy 62
The hardness of the tooth surface is between HRC 58-62, and the bearing capacity is high;
2. The reducer is a closed gear box, which is small in size, stable in transmission, low in ring sound and high in transmission efficiency.
3. Equipped with gear neck forced lubrication system, the gear joint and bearing are fully lubricated to ensure reliable operation of the machine for a long time;
4. Standard parts such as bearings and oil seals are selected from domestic famous brands, and imported brands can also be selected according to user needs.
Second, the scope of application
1. The speed of the reducer is generally not more than 1500pm.
2. Listed in the table is the common nominal transmission ratio, but also can adjust the transmission ratio according to user needs;
3. Working environment temperature -10 ~ 40 ° C, altitude below 1000m.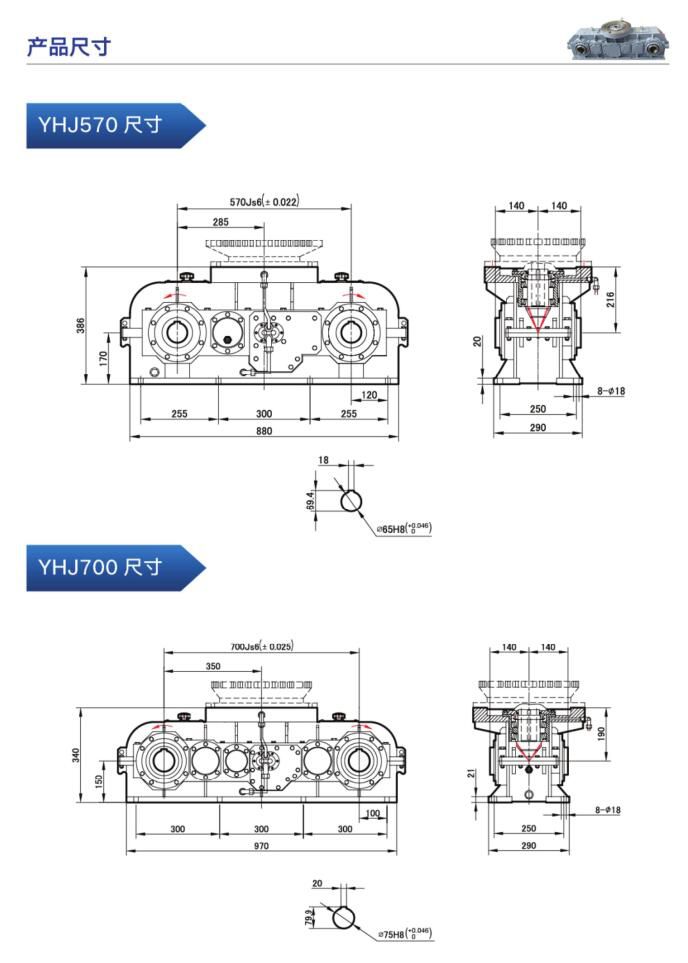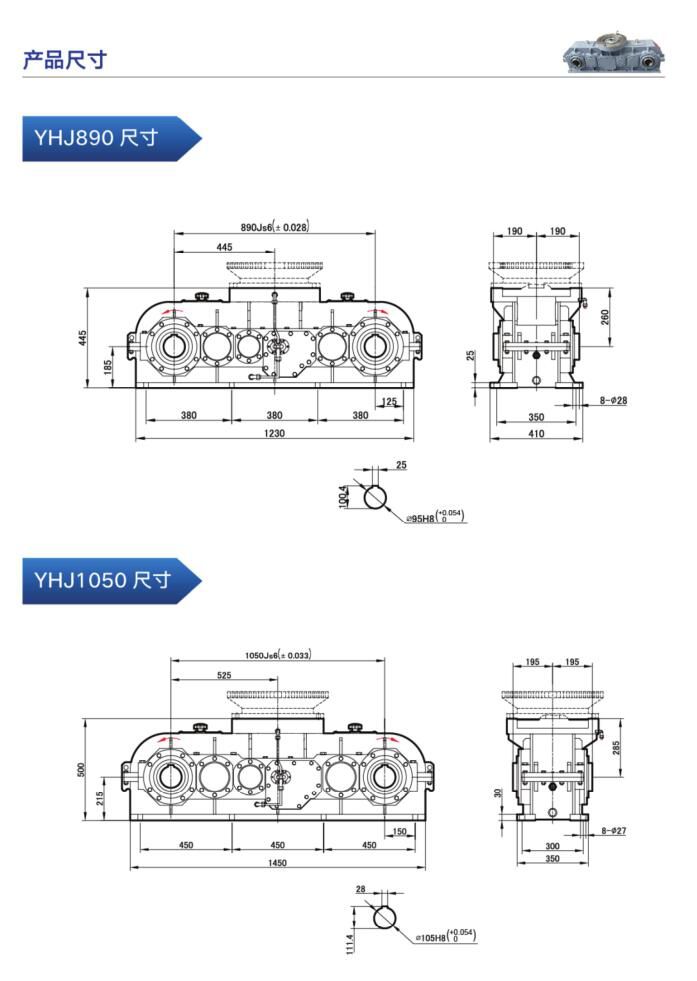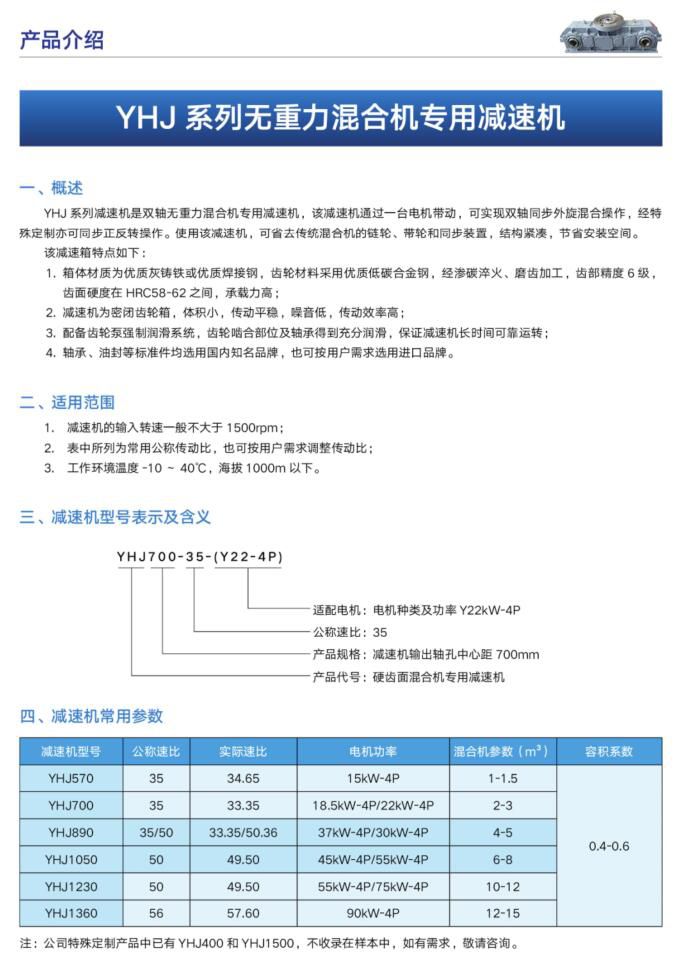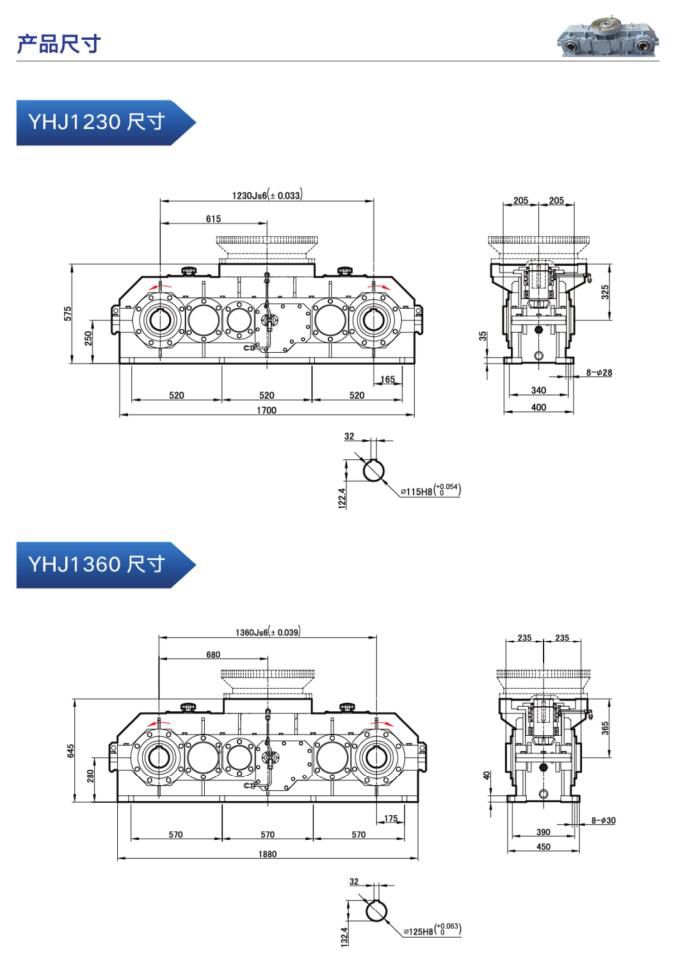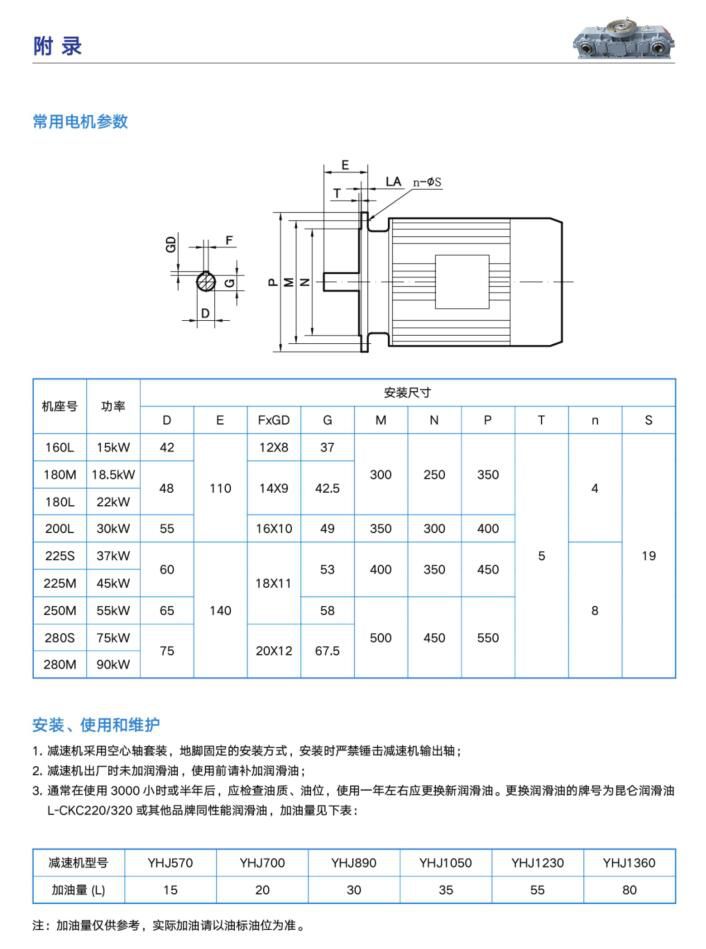 YHJ Reducer for Agravic Mixer has the following models:
YHJ400 YHJ570 YHJ700 YHJ890 YHJ1050 YHJ1230 YHJ1360 YHJ1500